Billet Valve Cover Breathers
We offer the best breathers money can buy and is the reason they have become extremely popular. They are much more than a pretty filter on top of your valve cover and offer features that no other kits offer. Our models cover most domestic and import vehicles and we also offer a few universal models to suit custom applications.
It is the only breather on the market which incorporates a check ball to keep unmetered air from coming through while the PCV system is active and the crankcase is under vacuum. In other words, our breather works just like the factory oil cap under normal driving conditions but will vent any positive crankcase pressure present under full or part throttle. It is also the only one with an integrated mesh and disc baffle system to help contain oil particles in the engine rather than allowing them to exit the valve cover and saturate the filter element. Filter tops are available in a few different durable finishes such as powder coat, chrome, and hydro dip.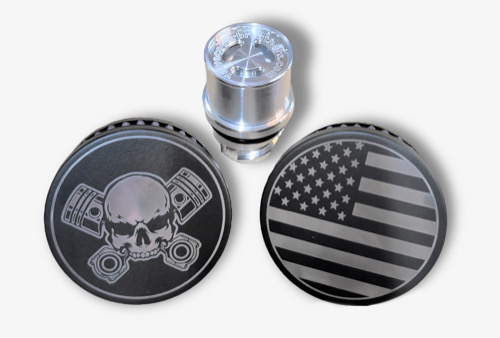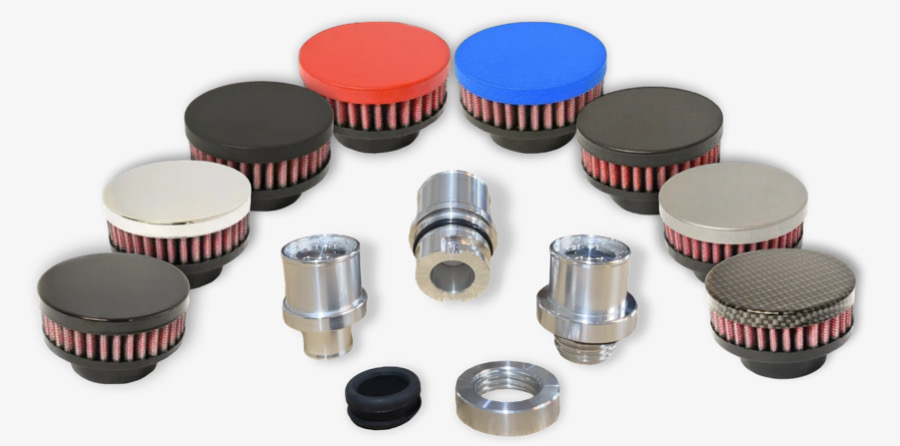 FEATURES:
Relieves positive crankcase pressure
Direct replacement for oil cap
One-way check ball for MAF based cars
Internal baffle separates oil/air
Retains factory PCV system
Made from 6061 aluminum
Cleanable breather filter
Numerous finish options
Custom engraving available
Proudly made in USA
SHOP CFM BREATHERS BY MAKE
Use #cfmbreather or tag @valvecoverbreathersdotcom for a chance to get featured on our social media!